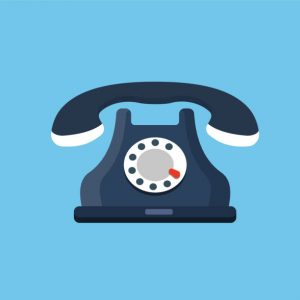 Article Link: https://www.shrm.org/resourcesandtools/hr-topics/talent-acquisition/pages/tips-for-recruiters-how-to-conduct-effective-phone-screens.aspx
By Roy Maurer
Recruiters can get the most from phone screens and can reduce the chances of overlooking—or turning off—promising candidates by being prepared, focused and courteous during the calls.
It's common practice to put applicants through an initial telephone interview to narrow down a list of candidates to advance in the hiring process. These screens tend to be short and relatively simple, but they shouldn't be conducted lightly.
"This call helps set the tone for the interview process," said Amy Miller, a recruiter for Microsoft based in Seattle. Often, the initial screen may be just a "get to know you" kind of call, she said, but it's also often the first live interaction between candidates and the employer.
"It's the first chance to assess a candidate's communication skills," said Sarah Greer, recruitment manager for TCMP Health Services, based in the Washington, D.C., area. Some of the things Greer looks for during phone screens: "Can they carry a conversation easily, or are they overly rehearsed? Do they answer questions with direct and relevant responses? Can they clearly describe what they do and how they have used their skills in past jobs?"
The phone screen may be the most underrated step in the recruitment process, said former recruiter Kara Freiburger, an HR professional at Ingredion Inc., a global ingredient solutions provider to the food, beverage, brewing and pharmaceutical industries based in Chicago. During phone screens, she said, recruiters are charged with representing the company, selling the organization and the role, and ensuring that the candidate is qualified and fits the company culture, as well as with probing into what the candidate is really looking for, what motivates him or her, and what type of environment he or she thrives in.
By probing into what a candidate is really looking for, "it helps to weed out those who may have misinterpreted the details of the position or weren't aware of what the role consisted of," Freiburger said. "The better the phone screens go, the easier the rest of the process becomes. In the end, the more work the recruiter is willing to put in on the front end, the more qualified and engaged their talent pool becomes."
Preparation
Being prepared helps recruiters be as efficient as possible during an interview screen.
Before the call, Greer investigates where candidates currently work, their career path and what they are saying on social media. She uses online tools like Charlie, Prophet and Context Scout to gather information about candidates and their current employers, as well as candidates' social media activity and any mentions of them in the news. "It's also a good way to anticipate questions the candidate might ask and highlight parts of the job that align with their interests or specialties," she said. "The phone screen is as much or more about the candidate and their lifestyle and interests than it is about my job opening."
Brandi Britton, Los Angeles district president for staffing firm OfficeTeam, a Robert Half company, recommends recruiters "take time to review candidates' resumes and jot down questions or concerns that come up, such as the omission of an important technical skill or a mysterious employment gap."
Freiburger makes sure she has "developed a flow" for the call. "Especially over the phone, it's easy for a candidate to tell if you are not prepared" if, for example, the question topics are scattered or you address various topics at inappropriate times.
She added that recruiters should develop a set of questions about the person's past, what the person liked or disliked about prior roles, what motivated him to stay, what pushed him to leave, compensation, location, and especially goals.
Going beyond the basics, Freiburger prepares behavioral-based questions that relate to a candidate's background. "A candidate may be intrigued by a role based on their location and compensation range, but you're looking for retention in these candidates, so digging deeper in your questions helps to find the best potential new hire," she said.
Assessment
Asking consistent questions and keeping a ratings scorecard will help recruiters maintain objectivity and assess candidates fairly. "It can be helpful to rank the key factors required for the job in order of importance and then use that screening criteria when speaking with all candidates," Britton said. "The key is to be consistent with your questions so that you can fairly compare job hopefuls."
Structured questioning and scoring is important, but don't just stick to the script, Greer said. "Actively listen, pick up on details and go beyond the standard questions when needed—but above all be conscious about judging based on likability."
Britton recommended these tips for sniffing out resume lies:
Starting with the person's most recent role, confirm the dates of employment, including both the month and the year.
Question vague descriptions of skills.
Confirm important claims the candidate made in the resume about job duties and experience, especially specific, quantifiable statements, such as "supervised eight staff members" or "trimmed budget by 20 percent."
Notes
Taking notes will help recruiters present their impressions of applicants to the hiring manager.
"It may help to have a template that you fill in for each call so that your notes are organized based on the buckets of information you're evaluating for," Britton said.
Freiburger will also take about five minutes immediately after a phone screen to write down a more thorough debrief of the interaction.
Etiquette
The candidate is expected to display good manners during the phone interview, and the same applies to the recruiter. "This is a great reason to preschedule phone interviews," Miller said. "It allows both the recruiter and the candidate to be in a quiet room or office, fully prepared to conduct the screen and minimize interruptions. There's nothing worse than barking dogs or someone taking a call while driving to throw you off."
When possible, mute the phone to cough, sneeze, clear your throat or sip water, Greer said.
Sign-Off
Recruiters should end the call by outlining next steps. "If you're certain by the close of the conversation that the candidate isn't a fit for the job, be upfront about the reasons why," Britton said.
Being respectful toward candidates and their time can be more important than you realize. "You never know if a person may be a match for a position in the future or [may] refer others to the company" based on a positive interaction with you, she added.
Roy Maurer is an online editor/manager for SHRM.