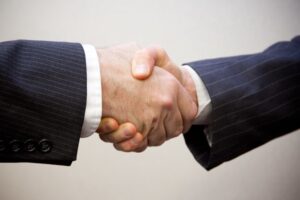 Although it is currently an employer's job market, that does not mean hiring decisions will come easily. With great power comes great responsibility. There are a lot of what I call "great talent deals" as many candidates now compete for fewer open positions. However, it is imperative that employers do their due diligence to make sure they select someone who will truly uphold their company values, someone who not only contributes to tasks but to culture as well. Here are three tips for hiring the right people:
1. Conduct a behavioral interview. 
"You're hired for what you know, you're fired for who you are." This is the quintessential pitfall managers fall into. They prioritize skill sets over behaviors in the interview process and make a hire based on a prospect being the most knowledgeable or qualified candidate. Soon the employee is driving them crazy and it's time to let them go. Conducting behavioral interviews stops this destructive pattern at its source. The best way to predict future performance is to accurately assess past performance. So, a behavioral interview is all about creating the conditions the job puts them in and asking the interviewee how they will deal with various scenarios by drawing on their past experience. For example, if teamwork is important for success in the role, here are some questions you may ask your candidates:
Tell me about a time you had to collaborate with someone whose personality differed greatly from yours. What tactics did you use?
Were you successful? How?
What mistakes did you make?
How have you applied lessons learned in adapting your approach?
Take note of what I did there — I asked an open question, allowing them to paint a picture and tell a story. I then followed up by diving deeper into that example. When asking for examples, take note of how long it takes candidates to come up with their responses. The longer it takes, the less developed the skill.
2. Use past experience to inform selection. 
Make a list of behaviors that contributed to a person's success in the role, as well as ones that led to failure. Your behavioral interviews with each candidate should follow a consistent, standard structure with questions based on past scenarios to see how they will behave in similar situations. Bearing those past experiences in mind, here are some additional questions you should be asking yourself throughout the interview:
Would I want to work for this person?
What kind of energy do they bring? Be careful not to mistake high energy for positive energy. What you want is someone whose high or low energy adds to the environment, rather than takes away from it. If they add, what do they add? Vitality? Ease? Tenacity? Sincerity?
3. Be patient and fair. 
Although there are some "good deals" out there, be careful not to pay someone below their worth. Many are willing to take a pay cut, but this is indicative of a short-term stint. Do your research, know what is competitive and keep your offers competitive. I've heard recent horror stories of companies rescinding job offers because the candidate wishes to negotiate! This type of inflexibility and haste wreaks havoc on culture by setting the expectation that people will not be paid their worth.
Just as you should not be too eager to make a hire, be forewarned that the most eager and agreeable candidate could also be your most desperate. Do they just want a job, or do they want this job? Ask questions about how this job fits into their long-term career goals. You can generally tell a good fit from the criteria they use to describe why this job fits them.
This year has reminded business owners all over the world that economic circumstances are often outside our control. However, one thing we do get to decide is who will be standing beside us, holding fast to our mission and vision and fighting to meet the long-term goals of our company. When it's time to fill a position, use these tips to look at the big picture. Do you want this person standing next to you?
This article was originally posted in Forbes by Sheryl Lyons.  https://www.forbes.com/sites/forbescoachescouncil/2020/08/26/three-tips-for-hiring-the-right-people/#4b90cb4148e9